Graceworks Housing Services Are LeadingAge 'STARS'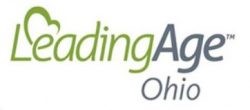 The LeadingAge Ohio Stars program recognizes non-management employees who demonstrate an outstanding work ethic and commitment to not-for-profit values. Our measure of a 2018 Star is that they reflect Faithful Caring in their everyday work.
"It is evident in reading each submission form that all of our staff that were nominated are winners," says John Brinkman, Administrator of Bethany Village. "The  impact that these STAR's make in the lives of our residents and their co-workers through their smiles, caring attitude, teamwork, compassion, commitment, dedication, willingness to try new things and demonstration of Faithful Caring to meet the needs of our residents."
Three Graceworks Housing Services employees were named as STARS along with 148 Bethany Village employees. "The Housing employees represent us all well, and we are proud of them," says Lisa Berkemeier, Administrator for Graceworks Housing Services. The Housing Services STARS are:
Richard Ballengee — Redeemer Community, Dayton
LeAnnea Taylor — Luther Community, Bellefontaine
Geno Williams  — Martin Luther Community, Dayton
Read the nominations from their fellow employees.