Graceworks Values shown in Messiah Community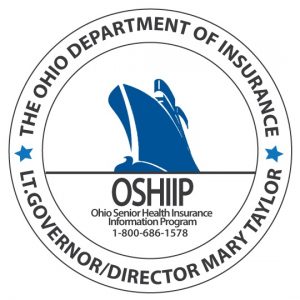 Kristina Hawkey, Service Coordinator at Messiah Community, Urbana, Ohio, is a Certified Ohio Senior Health Insurance Information Program (OSHIIP) volunteer. She volunteers her time to help seniors make informed decisions about Medicare.
OSHIIP is a program run by the Ohio Department of Insurance. It helps Medicare beneficiaries get unbiased free information allowing the beneficiaries to make more informed decisions on a complicated issue. Medicare is a complex and it can be hard to navigate the system. OSHIIP counselors make that road easier to travel.
In 2014, OSHIIP counselled more than 250,000 people, saved Ohio consumers more than $18.5 million, reached more than 126,000 Ohioans at public events and established more than 200 local informational sites.
Recently, Kristina assisted four Messiah Community residents with Medicare comparisons for original Medicare, Medicare Advantage plans, and Part D plans. She also answered questions about Medicare, Medicaid, Medicare Savings programs, and Extra Help. Kristina extended her volunteering to the Urbana Senior Center one day helping seniors from the Urbana area at large.
"I enjoy being an OSHIIP counselor because I know that I am helping other people," Kristina explains. "When someone thanks me and I see their smile, I know that my hard work has really made a difference. I know that OSHIIP makes a difference because of the money saved and number of people reached each year. The fact that I can be a part of something like that does my heart good. OSHIIP can have a lasting impact and I am glad to be able to contribute to it."
Resident Connie G. said  "this is a very big help in comparing prices and policies. OSHIIP is a wonderful program because if you stop and think about it, some may not know how to call, question, or even use a computer. OSHIIP counselors help with that."
Messiah Community is an official information and counseling site for OSHIIP which means that OSHIIP materials are readily available and counseling sessions are performed onsite. Kristina's hard work and volunteering are a good example of Graceworks values showing integrity, quality of service and stewardship of resources not only to Messiah residents but also the community at large.